About
SeaDronesSee Background
The SeaDronesSee benchmark initiated from the Avalon project. The project's goal is to develop an unmanned aerial vehicle to assist in humanitarian Search and Rescue scenarios. In order to search for people on sea, robust computer vision systems need to be developed. The lack of data sets motivated this benchmark and aims to open the field to the vast deep learning research.


SeaDronesSee Team
Evaluation Webpage Background
This webpage was developed as part of a team project at University of Tuebingen. In a Scrum setting 9 developers and 2 product owners created this page within a semester fully online during the Covid-19 pandemic. The supervisors were Benjamin Kiefer and Martin Meßmer. Feel free to contact any one of us if you have questions via prename.surname@uni-tuebingen.de.
Team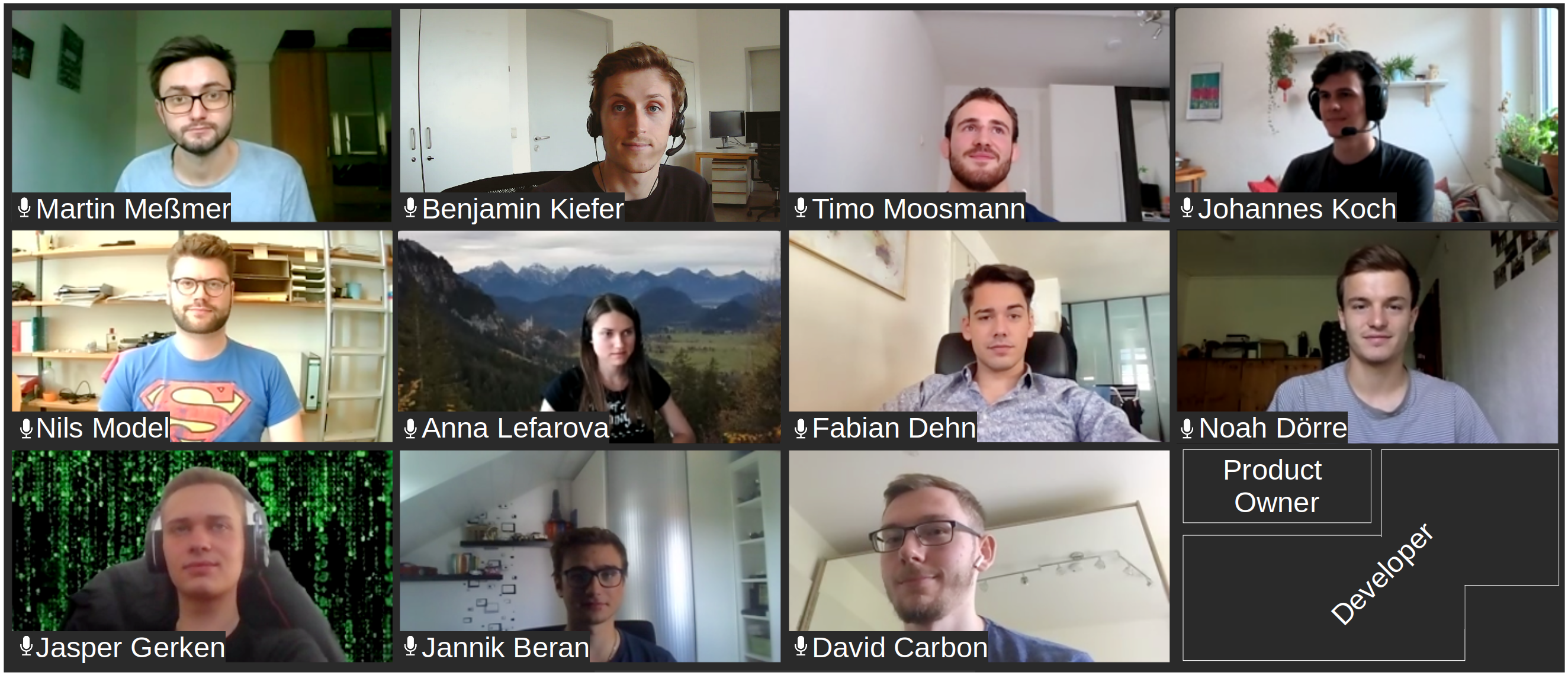 As depicted in the group photo, the webpage was developed by the excellent 9 developers:
Beran, Jannik
Carbon, David
Dehn, Fabian
Dörre, Noah
Gerken, Jasper
Koch, Johannes
Lefarova, Anna
Model, Nils
Moosmann, Timo
You can try to contact them via prename.surname@student.uni-tuebingen.de.
Acknowledgements
We would like to thank all subjects for participating and helping in the data acquisition process.